Having never considered the Philippines as a must-see travel destination before, Doranne Fernandes was surprised during her travels around Asia by how many backpackers referred to it as their favourite bucket-list destination in Southeast Asia. What she finally discovered for herself is that the Philippines is a gorgeous and underrated travel destination.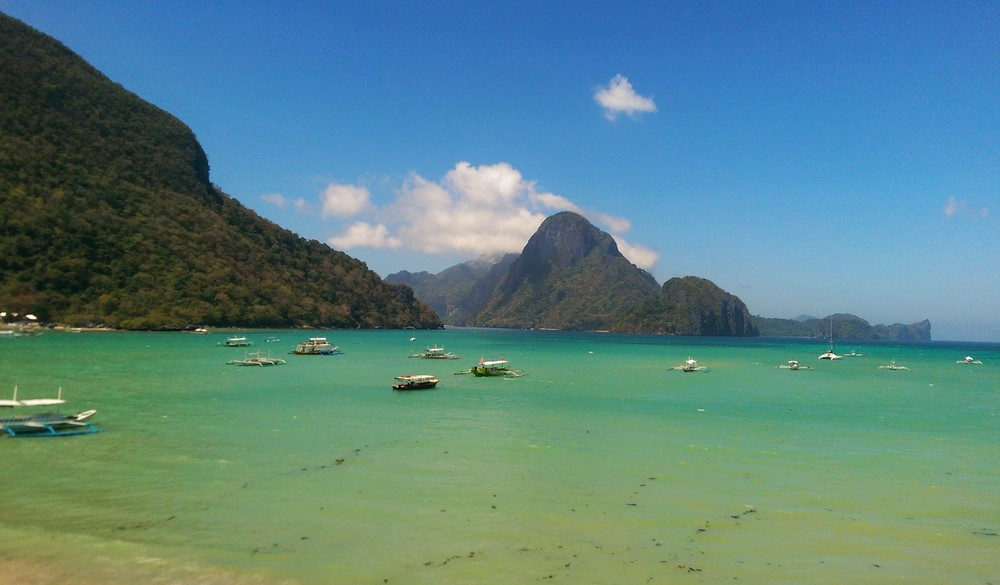 Travellers and holiday makers often overlook the Philippines for more touristy and crowded destinations such as Thailand, Indonesia and Vietnam, but with a mishmash of culture, diversity and history, the Philippines is an archipelago like no other. Known as the Pearl of the Orient Seas, this country truly harbours an incomparable beauty and is a world class tourist destination.
The Philippines is comprised ofover 7,000 islands, but if you only have time for one, head to Palawan. Accessible by either boat or plane, it's about 90 minutes by air from Manila, although travellers can also get there from Iloilo and Cebu. Due to the Philippines' underdeveloped transportation system, travelling by boat can be both dangerous and time-consuming, so air travel is highly recommended. Many say the ideal time to head to Palawan is between October and May as temperatures average around 25 to 30 degrees.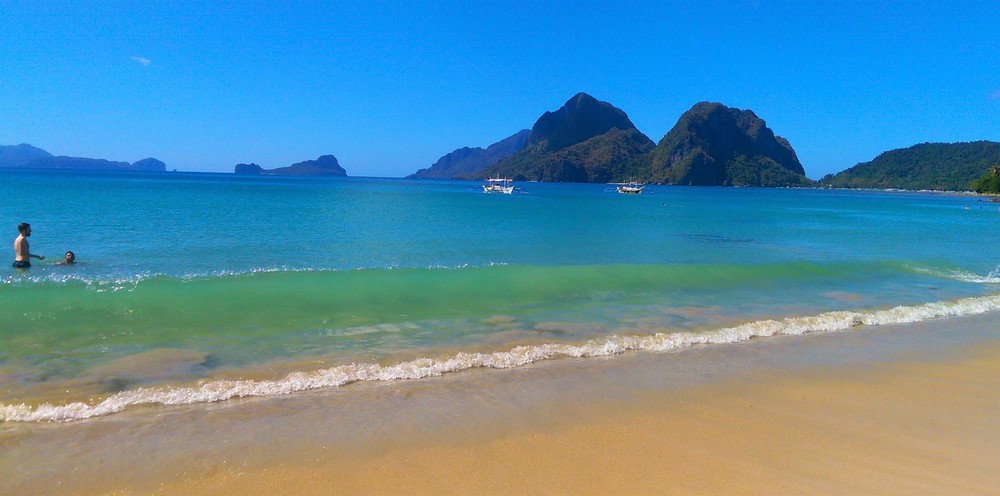 Puerto Princessa 
Upon reaching the modest island airport you will be greeted with warm smiles and begin to feel the chill island atmosphere. It is recommended you stay near the island's capital Puerto Princessa for one to two days. Here you can explore the white sandy beaches, admire the historical architecture and experience the Subterranean River National Park, a must-see wonder for first time visitors and tourists in Palawan. This is the longest navigable underground river and reputably the most beautiful subterranean river in the world. Its main attraction is an 8.2 kilometre underground river that winds its way through a magnificent cave before emptying into the South China Sea.
El Nido 
After spending a couple days in Puerto Princessa, head up north to El Nido. There are bus services that take you straight to this part of the island, but due to the roads being very steep and windy they end around 6pm.
Alternatively, if you're in a big group, you can either hire a minivan or share one with other backpackers or tourists for approximately 500 pesos. These services are often available near the airport. Adrenaline junkies can hire a motorcycle and drive the 5 hour route to El Nido which allows a better chance to enjoy the stunning views of the countryside and experience Filipino life.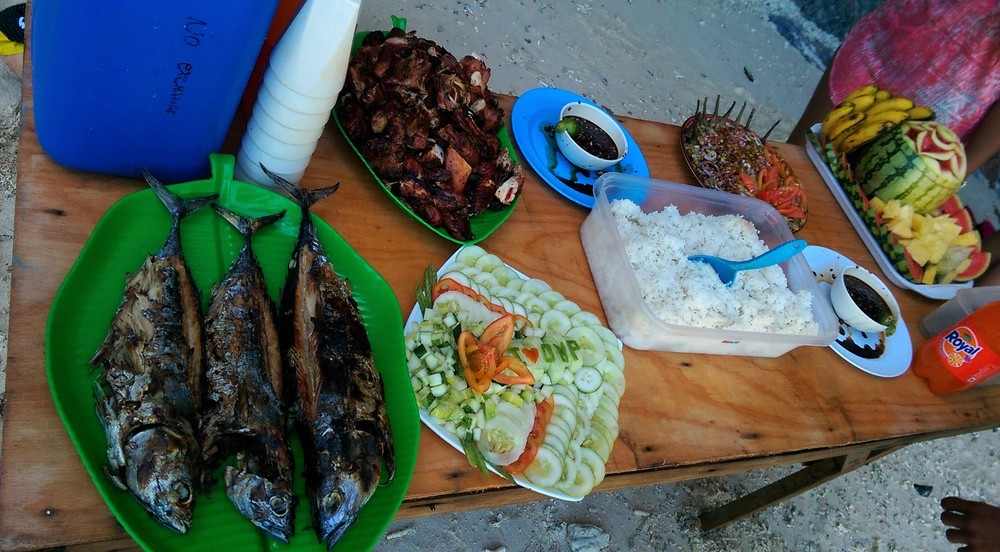 Accommodation here is slightly more expensive compared to the other touristy spots in Palawan, but there are a number of different living options such as homestays, hostels and resorts to fit every budget.
I recommend staying here for at least four to five days, that way you get to discover the spectacular white cliffs, crystal clear waters and untouched beaches that the city is known for. Palawan is a diver's paradise. It's known for being one of the best spots to scuba dive in the world. Coral reefs, surrounding the island, stretch for miles.
Canoeing is another fantastic way to explore some of the nearby uninhabited islands. You can easily spend an entire day sunbathing or swimming on your very own private island. Other watersport activities are also available around the island. Avid rock climbers should take advantage of the many climbing areas El Nido has to offer. If you're a little more adventurous, hire a scooter for the day and drive towards the hidden waterfall, secluded beaches and explore the rural parts of the island.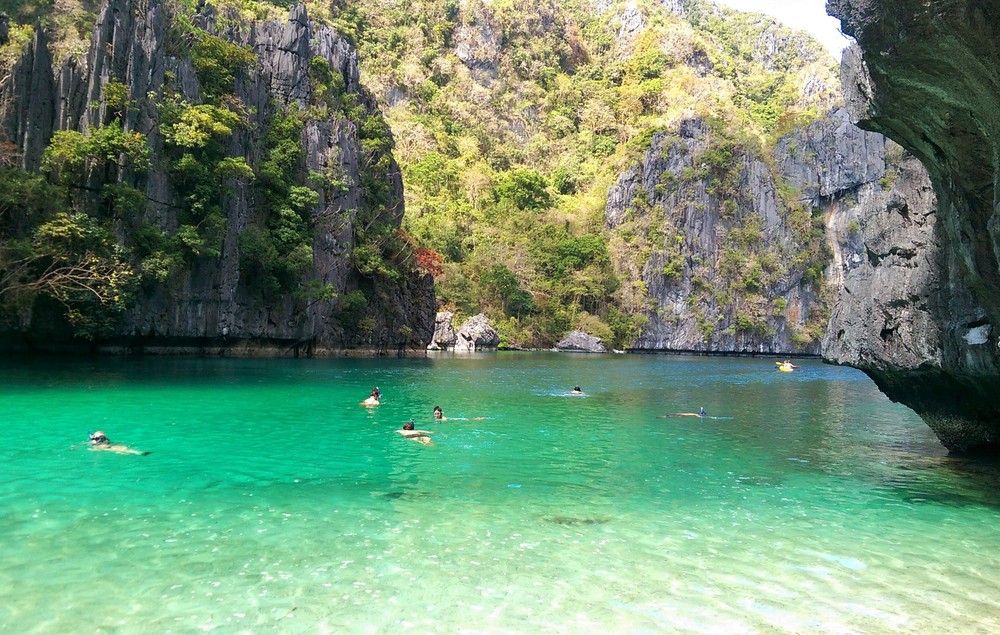 Tours are also a great way to see some of the island's untouched natural beauty. These include a full day trip island-hopping around the Bacuit archipelago to discover the cliffs, sinkholes and lagoons. Out of the four tour packages on offer, Tour A and C are the most popular. Hold off from booking any tours before reaching El Nido, as there are many tour companies scattered around town where you can negotiate a better deal. These tours start around 9am and end around 5:30pm and include snorkelling equipment, refreshments and lunch.
After a fantastic day island-hopping, catch the sunset as you unwind with a local beer or cocktail at one of the many beach bars on the island. Las Cabanas Beach Resort is a beachfront bar that also offers delicious food with a spectacular sunset, and is just a 15 minute tuk tuk ride from El Nido's city centre. If you're a seafood lover, you will be blinded by an array of choices that are both fresh and local.
As darkness falls, the streets are illuminated with tiny stalls as locals prepare to sell their trinkets and souvenirs at the mini night market. Local Filipino men take over the street corners as they enjoy a drink after a hard day's work, often inviting tourists to join in on the fun. One thing you'll be reminded of again and again on your travels is that Filipino people are very welcoming, as they go out of their way to ensure you have an amazing time in their country.